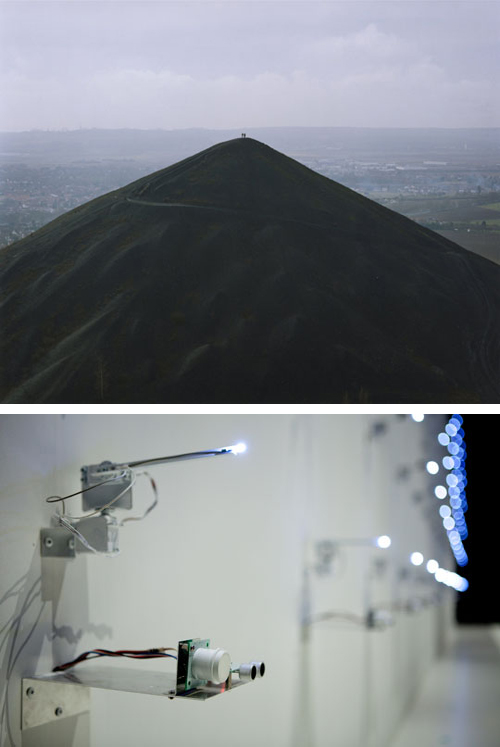 Considérée comme l'une des créatrices les plus influentes de sa génération, Nagi Noda s'en est allée brutalement à l'âge de 34 ans. Le temps quand même de laisser derrière elle une oeuvre reconnue et récompensée, à l'étranger comme au Japon. Réalisatrice de films publicitaires, directrice artistique et artiste tout court, son univers fait de pandas, de coiffures hirsutes et de créatures fantastiques intrigue, amuse et interroge. Immanquable.
Nagi Noda Exhibition
Creation Gallery G8
Jusq'uau 18 novembre
Moins connu que Daido Moriyama, moins sulfureux que Nobuyoshi Araki, Naoya Hatakeyama n'en est pas moins l'un des grands noms de la photographie japonaise contemporaine. Souvent exposé à l'étranger, il est à l'honneur au Musée de la Photographie à Ebisu avec une rétrospective de ses « histoires naturelles ». À (re)découvrir absolument.
Naoya Hatakeyama, Natural Stories
Tokyo Metropolitan Museum of Photography
Jusqu'au 4 décembre
Déjà présentée en Suède, en Allemagne et en France, au Mac Créteil en 2009, au Yamaguchi Center for Arts and Media ensuite en 2010, l'installation Desire of codes de Seiko Mikami explore le système de nos codes sociaux. Conçue de manière interactive, elle se compose de structures mobiles qui s'enclenchent en fonction des mouvements des spectateurs. Une expérience passionnante et un artiste à suivre.
Seiko Mikami, Desire of Codes
NTT ICC Inter Communication Center
Jusqu'au 18 décembre
Hussein Chalayan au MOT l'an dernier, Chic and Luxury : The Age of Fashion en ce moment même au Pola Museum Annex : on ne compte plus les expositions consacrées à la mode et à ses créateurs. Celle-ci a le mérite de mettre en lumière quelques-uns des couturiers japonais les plus prometteurs dans une scénographie imaginée par Ryuji Nakamura. Avec comme souvent à la Tokyo Opera City Art Gallery un impressionnant programme de rencontres et de discussions.
Feel and Think : A new era of Tokyo Fashion
Tokyo Opera City Art Gallery
Jusqu'au 25 décembre